VITimelineView can represent any time base things. Made with fully customizable & extendable.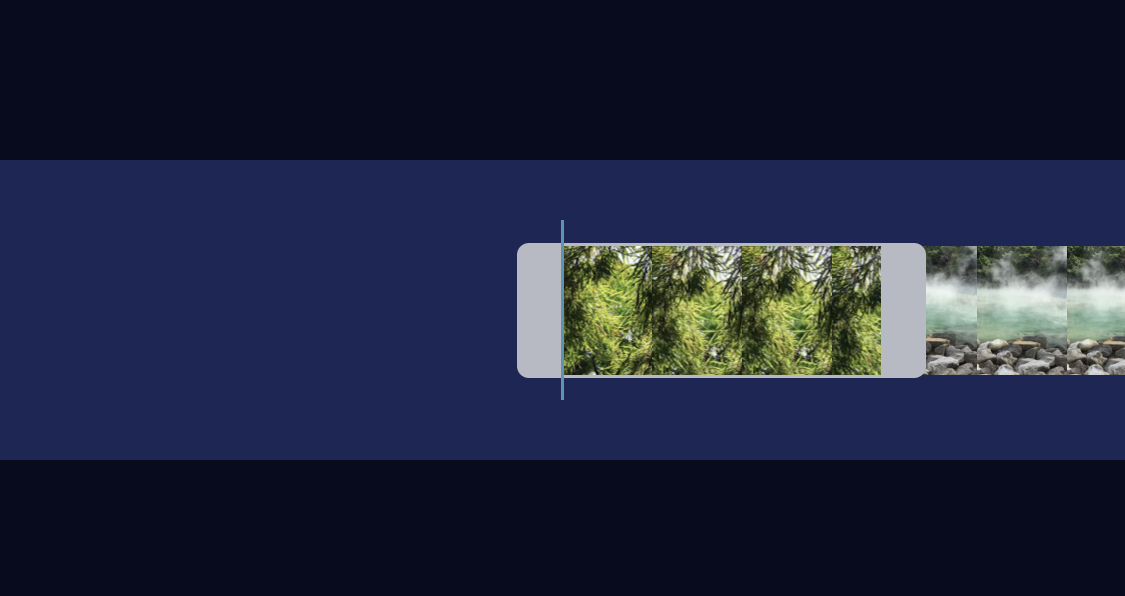 Usage
Simple demo
Represent video frame's timeline using AVAsset
AVAsset *asset1 = ...;
AVAsset *asset2 = ...;

CGFloat widthPerSecond = 40;
CGSize imageSize = CGSizeMake(30, 45);

VITimelineView *timelineView =
[VITimelineView timelineViewWithAssets:@[asset1, asset2]
                             imageSize:imageSize
                        widthPerSecond:widthPerSecond];
[self.view addSubview:timelineView];
Customize
Customize TimelineView see VITimelineView.h
Customize single source's control view, see VIRangeView.h
Customize source's content view, you can subclass VIRangeContentView, then add to VIRangeView.
VIRangeView *rangeView = ...;
rangeView.contentView = <Any Content View>;
VIVideoRangeContentView is a subclass of VIRangeContentView.
Install
Cocoapods
pod 'VITimelineView'
Manually
Simplely drag Source folder to you project
LICENSE
Under MIT
Latest podspec
{
    "name": "VITimelineView",
    "version": "0.1",
    "summary": "VITimelineView can represent any time base things. Made with fully customizable & extendable.",
    "license": {
        "type": "MIT",
        "file": "LICENSE"
    },
    "homepage": "https://github.com/VideoFlint/VITimelineView",
    "authors": {
        "Vito": "[email protected]"
    },
    "platforms": {
        "ios": "9.0"
    },
    "source": {
        "git": "https://github.com/VideoFlint/VITimelineView.git",
        "tag": "0.1"
    },
    "source_files": [
        "VITimelineViewDemo/Source/**/*.{h,m}"
    ],
    "requires_arc": true
}
Sat, 01 Dec 2018 11:14:04 +0000